June 2019:
On the same day I had a few of these finds, at the same flea market, I got a Wii in decent shape, finally. Not bad for one flea market! Unfortunately, I really haven't used it much. Wii games require space, and our living room isn't set up for it yet. Happily accepting recommendations of sleeper Wii and GameCube games (yes, I know about Mario Kart/Smash Bros. etc., so tell me about the stuff I don't know about) to get me moving on this.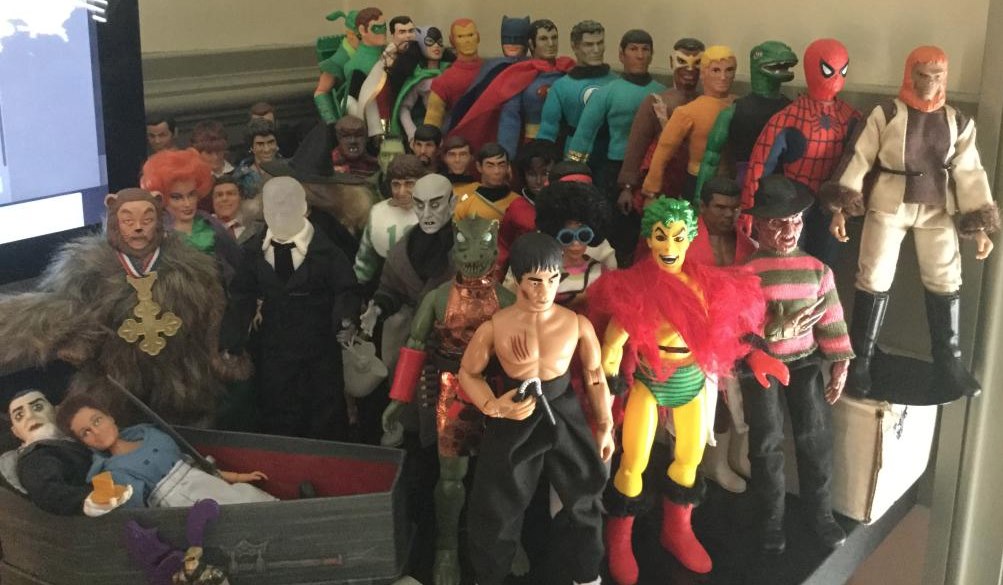 Barring a Mego-scale skeleton that I'd get later in the year, I got the last of the Mego-scale figures that I got for the year in June, too. First, I got The Creeper (yep, right in front; I waited 40 years for that figure to exist…). Then, I added Uhura, Freddy Krueger, Bruce Lee, The Invisible Man, and Count Orlok from Nosferatu to this party…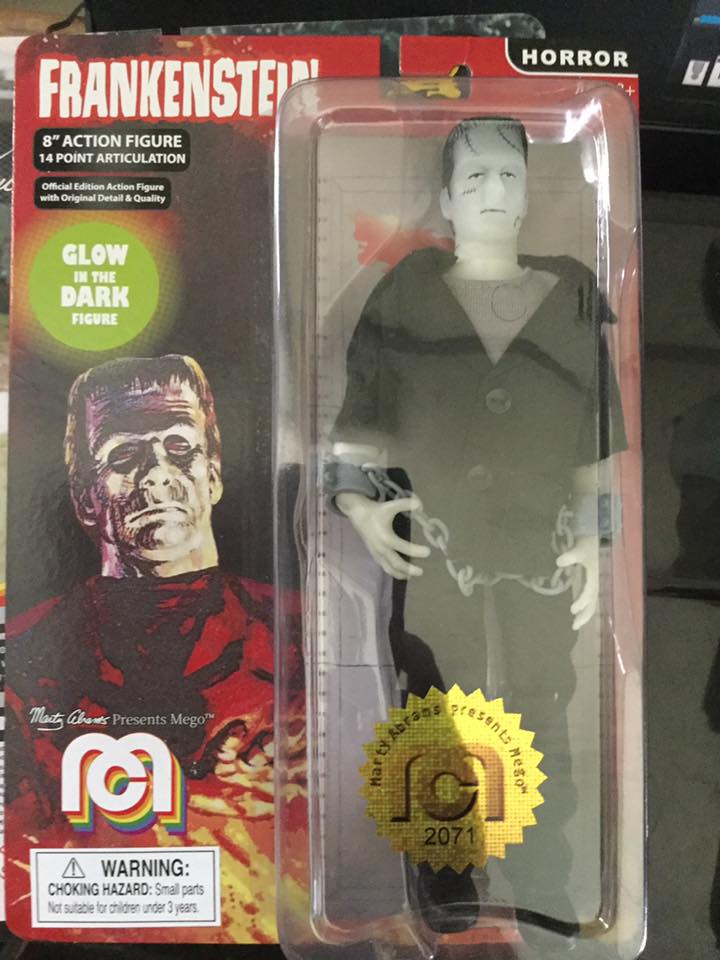 …and decided to keep glow-in-the-dark Frank on his packaging, because I had regular Frank at the party already, and because the packaging for this is great.
Does anyone need any Heroclix? No, really, I'm serious. Get ahold of me if you're interested.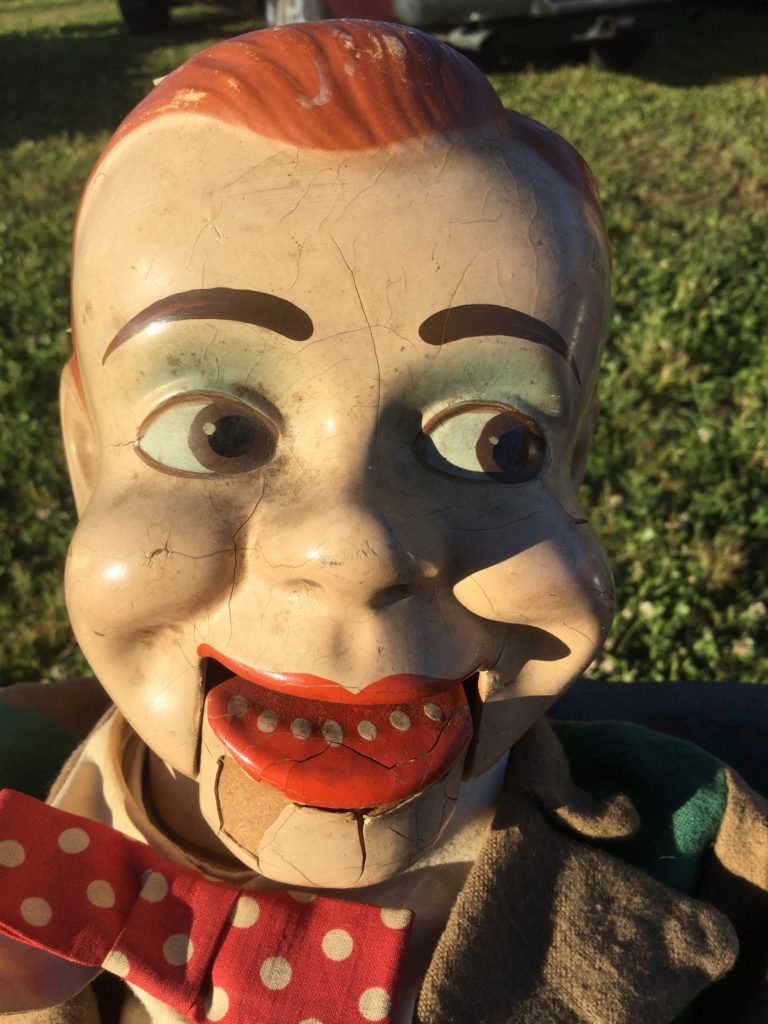 Another Jerry Mahoney turned up at the flea market, this one far more cursed than the last.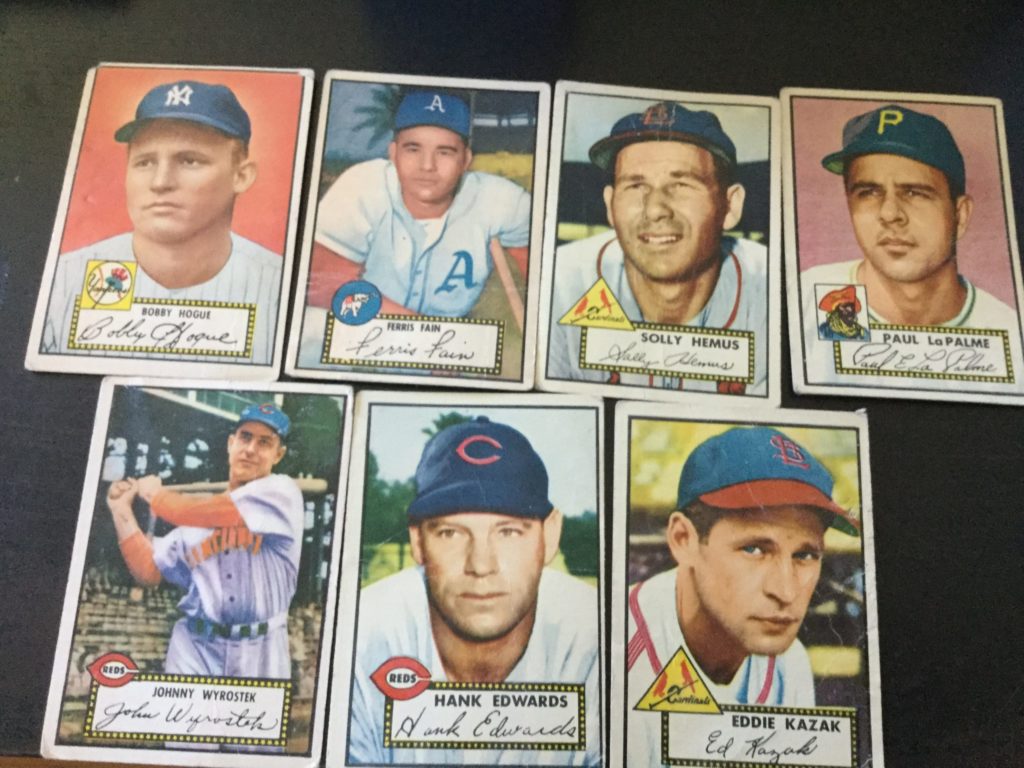 These turned up the same day, though, so I can't complain.
Television seasons binge-watched in June 2019 (1): Jessica Jones Season 3 (liked it better than season 2, but the series is…complicated…the whole way through)
First-run movies watched in June 2019 (1): Deadwood: The Movie (LOVED it. Really nice and finally a proper send-off to the series, if it is indeed a send-off.)