October 2019: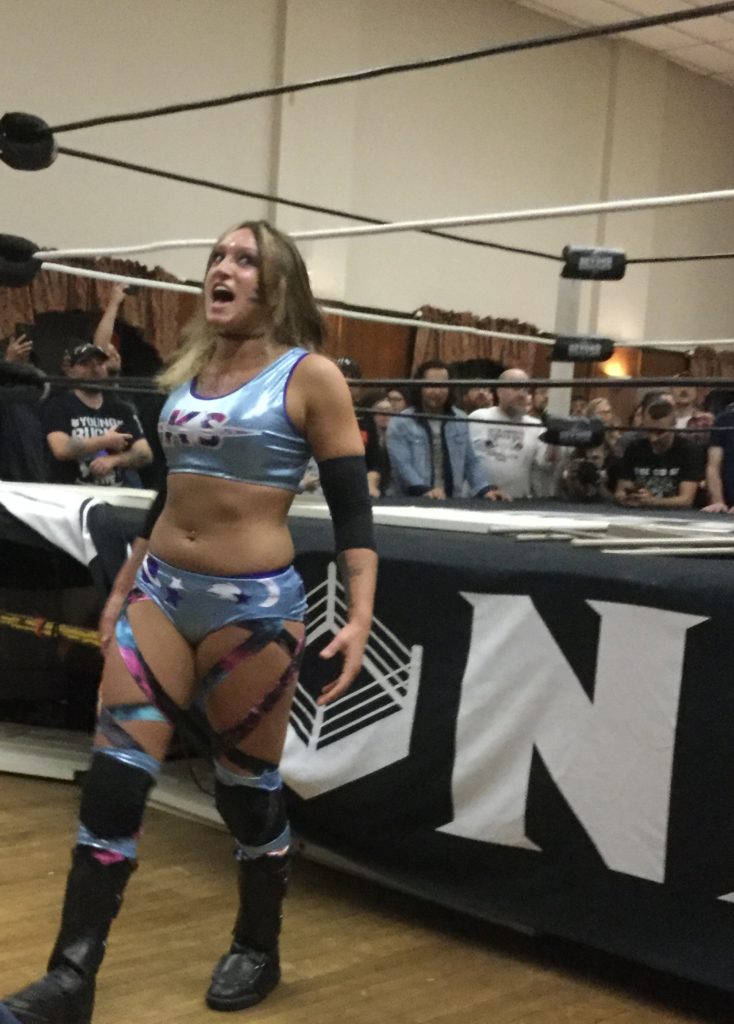 What's up, Kris Statlander?
I started out the month at the Season 2 premiere of Beyond Wrestling's "Uncharted Territory" TV series, which airs on Internet Wrestling Television. Yes, I really was this close to the action, as everyone who wants to be is at Beyond events. (I could've actually been even closer, but I grabbed a second row seat instead of a first row seat so I didn't end up with any flying human beings in my lap.)
Beyond is one of the best independent professional wrestling promotions in the world, and chances are, if you've watched WWE, AEW, New Japan Pro-Wrestling, Ring of Honor, Impact, MLW or any of the other somewhat major wrestling promotions over the past decade, you've seen a whole bunch of Beyond alumni. Their shows are available on the aforementioned IWTV streaming service, which is some of the most fun you can have watching television and only $10 a month. I don't work for Beyond or IWTV, but with the future of every small business in jeopardy right now (along with, well, everything and everyone else), I have to represent for them, because a great chunk of my last year has been spent enjoying their offerings. Please consider signing up for IWTV, buying some merch from Beyond on their site, or hitting an event (if and when events happen again) if you've ever got the means.
Here are a few more pictures from the Beyond show I went to…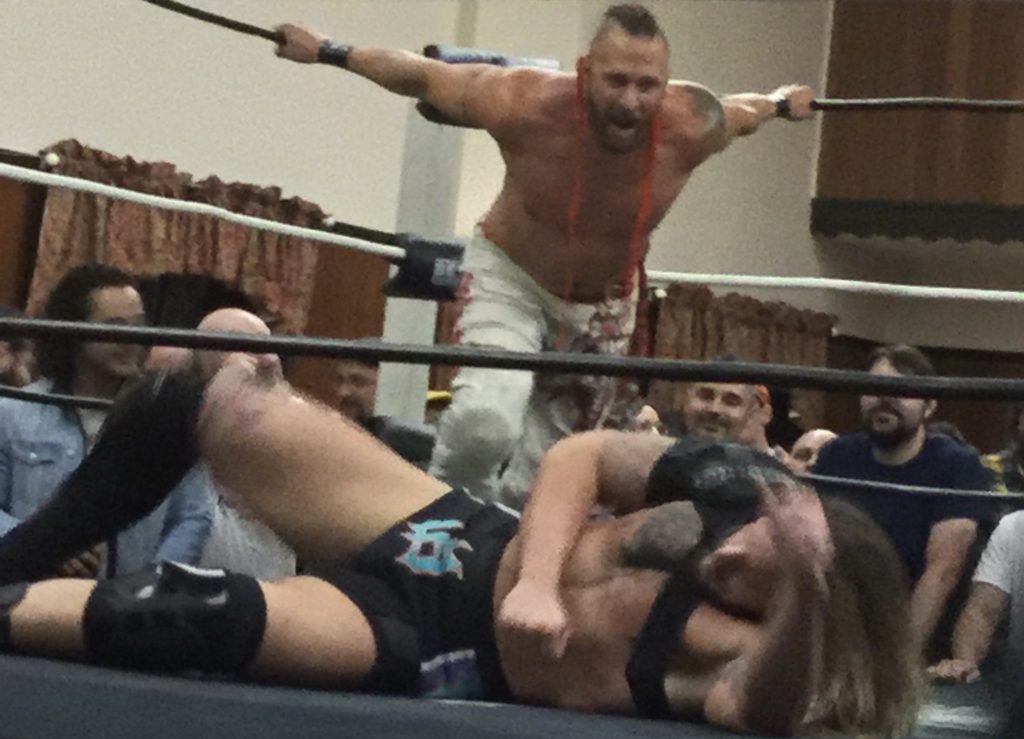 Hey, remember Lance Archer from the New Japan show in September? He came to Beyond a few days later, too! This is him getting ready to maul Josh Briggs (and he did).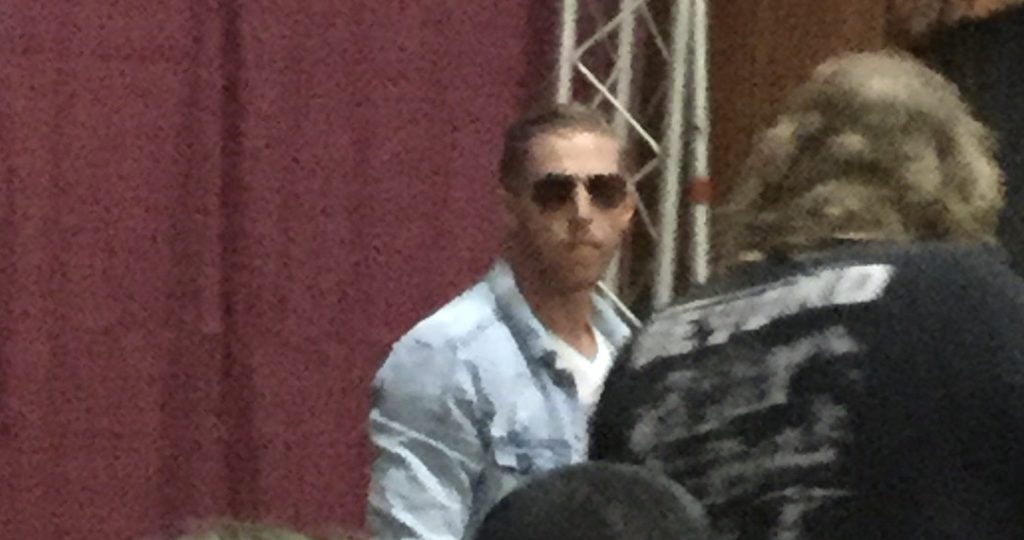 Orange Cassidy totally caught me taking a picture of him when he walked through the curtain. He's doing better after his encounter with The Boogeyman, though he's had a few run-ins with PAC and the Lucha Bros recently that haven't been great for him.
Assuming life is anywhere near normal for the foreseeable future, you can see Kris Statlander, Lance Archer and Orange Cassidy on All Elite Wrestling's shows these days. (See what I mean about everyone passing through Beyond?) They run Wednesday nights on TNT in the States, and on YouTube.
I visited Keene, New Hampshire for the first time in October, and can heartily recommend both Bull Moose (a small regional chain of entertainment media stores packed with things I like to spend money on) and The Toadstool Bookshop, if you're in the area. Both are great places to browse, and both will probably need your business when things open back up. (Notice a new, recurring theme here?) Keene, in general, is like a lot of mid-sized New England towns with a Main Street, fun to walk around. Enjoyed my time there. Almost ready to forgive the place for the Pumpkin Festival Riot of 2014 and the town's handling of it.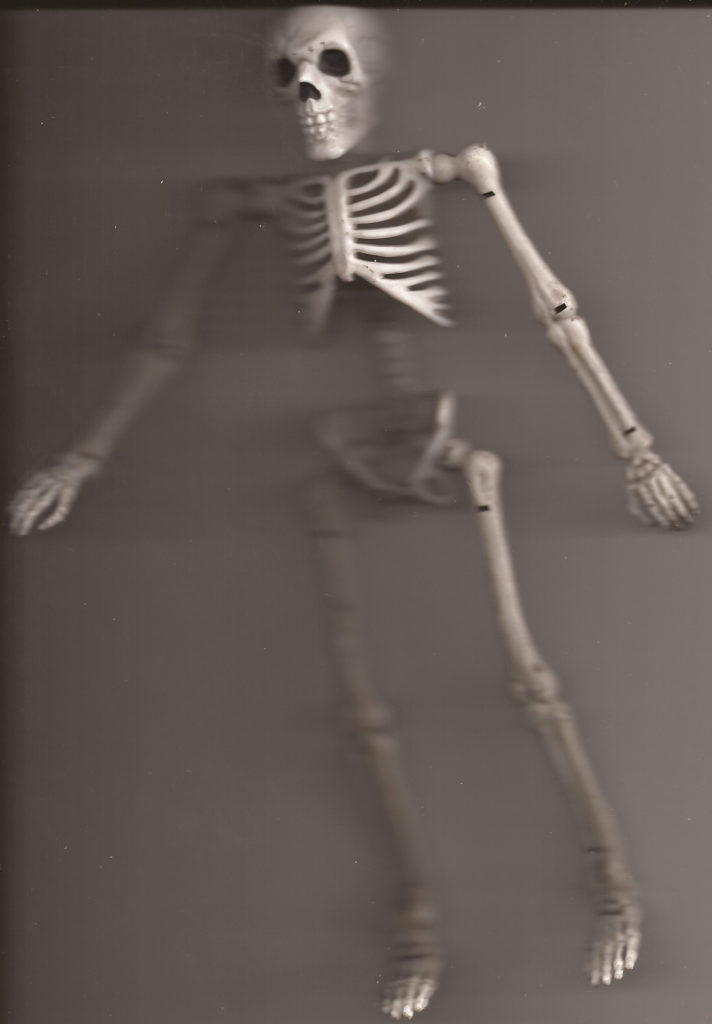 It took me a couple of years, but I finally got ahold of one of the Mego-scale skeletons that they sell at Target around Halloween. I'd get a picture of it with the usual group shot, but we're running late here, so this is the skeleton on a scanner bed, which looks kinda weird and cool.
I got, and played a fair amount of Stardew Valley for Playstation 4, but I wanna start over, as I totally had no idea what I was doing before I kinda backed my character into a corner. If you like games like Harvest Moon and Animal Crossing, but also like them to be a little less…Nintendo…this is a great game for that.
On the last flea market trip of the year, I saw this beauty of a Soundesign stereo…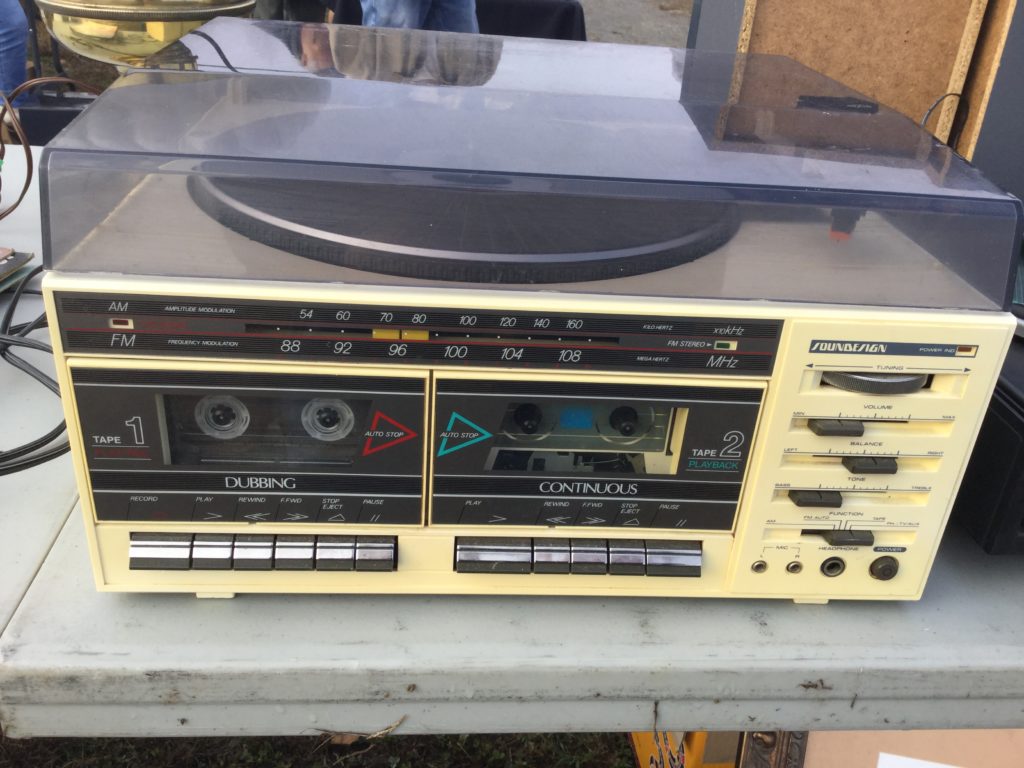 No, I didn't buy it. From my past experience owning a Soundesign (my first stereo was one), albeit one that wasn't quite as beige, I was afraid to even touch it (those cassette deck buttons will snap on you as soon as look at you).
I did buy this on that trip, though…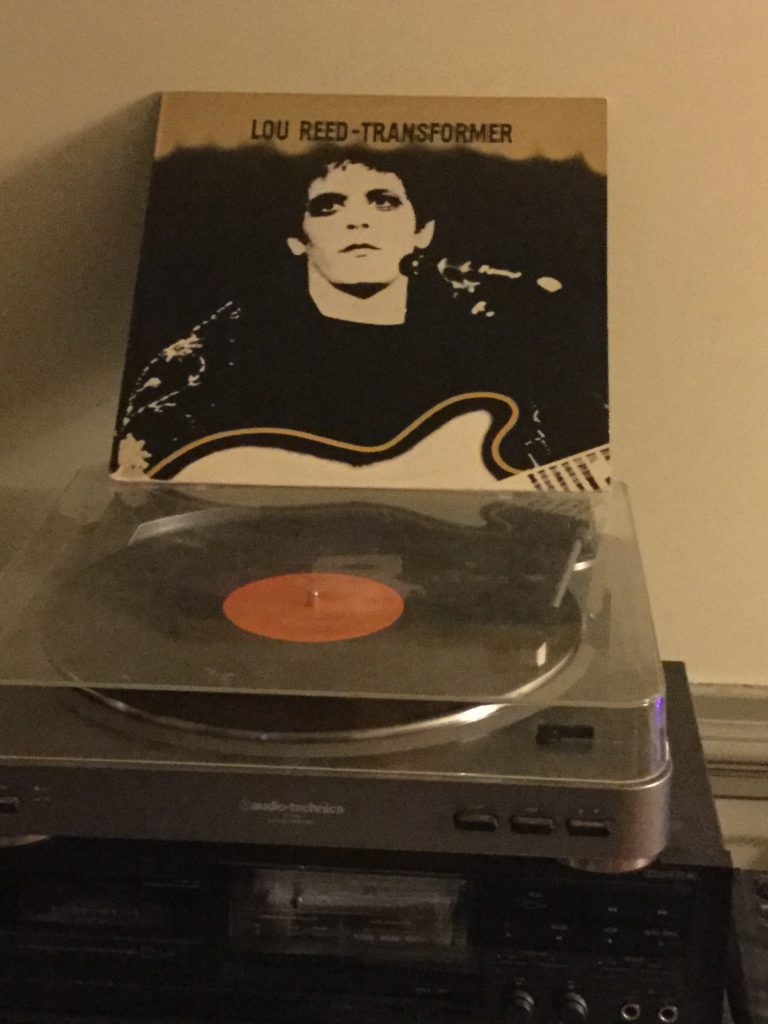 Lou was a mess, but he was one of the greatest messes.
Television seasons binge-watched in October 2019 (2): The End Of The Fucking World Season 2 (enjoyable television based on Charles Forsman's comics; Chuck and TEOTFW show-runner Jonathan Entwistle have Chuck's I Am Not OK With This on Netflix now, too…), Scott Kelly: A Year In Space (this was an amazing thing to watch, even if it was done like a pretty hardcore NASA propaganda film).
First-run movies watched in August 2019 (1): El Camino (fun little TV movie, but they need to give Huell Babineaux his own spin-off now).